Text Alerts
Text 'fmuchurch' to 74121
Mission
To build a disciplined, giving, and like-minded community of Jesus followers who get fit for the kingdom, contend for our faith, serve others, and live Spirit-filled lives, unapologetically.
Statement of Beliefs
Phil 2:3
It's not about us.
Do nothing from selfish ambition or conceit, but in humility count others more significant than yourselves.
First Time?
No expectations. No distractions. Back to the basics. We're just excited to gather, to talk about Jesus, pray, worship, and share the good news of the gospel. Right now it's raw and organic. We're building this as we go. 
What To Expect
Dress comfortable. Kids 10 and older stay with adults during worship and the message. Age 9 and under will have optional activities in the lobby during the main message.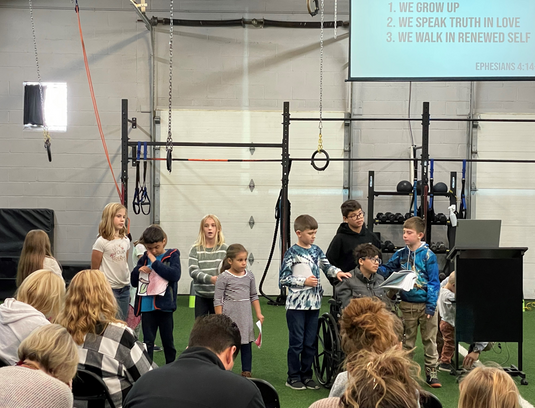 It's Alive
I love how you never know what to expect. Coach Theo let's the Holy Spirit lead him. It's alive here. Reminds me of house church!
Found My Faith
I never really knew about Jesus. This past year has been a complete 180. Theo has helped me understand what it means to believe in Jesus and my life is forever changed.
Truth is Taught
I love how Theo sticks to the bible and teaches truth boldly. He isn't afraid to speak about tough topics surrounding our culture right now. We found our home.
Looking for More
I want to be a doer of the Word. I'm not entirely sure how to do it. But for me, big church wasn't cutting it. I think we are on to something here at FMU.