Private training in a group setting.
Coaches guide, cue, and encourage you the entire 60 minutes. And they'll give you modifications and advancements too!
10 MIN PREP
Show up. Warm-up. Learn the routine. And get ready to play.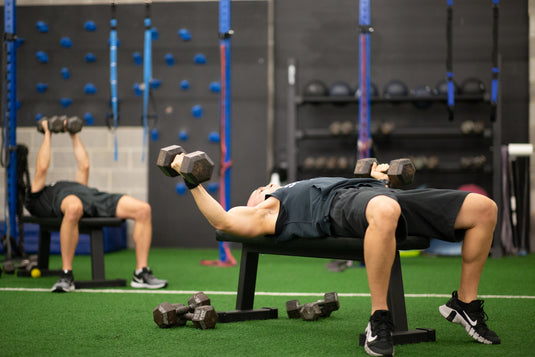 50 MIN SWEAT SESH
Non-stop muscle-building, fat-burning, total body workouts.
100% CHALLENGED
Low risk but super challenging. Never boring and always progressing.
NEW TO FMU?
MEMBERSHIP PACKS
Who you hang with matters. Research shows that belonging to a strong community plays a key role in your health and longevity.
Feel like an athlete again
I haven't trained like this in years. Never the same workout. Always challenged. I'm in the best shape of my life!
In another league
I bounced around looking for something to help me hit my goals. Nothing compares to Theo's training program. It's one of a kind!
Christian atmosphere
It's so refreshing to be in a positive place with clean music and biblical principles. The workouts are great. There's nothing else like FMU!
Insane fitness results
I thought I was in good shape until I came to FMU! My strength and physique have totally changed. These routines just keep getting better!